The Association of periOperative Registered Nurses' Global Surgical Conference & Expo, originally scheduled for Aug. 7-10 at the Orange County Convention Center in Orlando, decided this week to go strictly virtual while the Military Health System Research Symposium, originally scheduled for Aug. 23 – 26 at the Gaylord Palms Resort and Convention Center in Kissimmee, Fla., has decided to postpone their show until 2022, stating, " the important networking and face-to-face interactions are a
vital part of the conference and cannot be replicated in a virtual format."
Statement from AORN: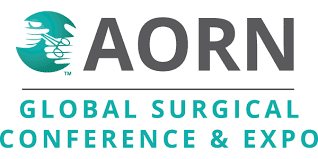 "Orange County, Florida is averaging 1,000 new coronavirus cases per day. Due to this dramatic surge, we have made the difficult decision to cancel our in-person Global Surgical Conference & Expo Aug. 7-10 at the Orange County Convention Center and focus exclusively on our virtual conference.
The mayor of Orange County—where Orlando is located—declared this week that the county is facing a COVID-19 "crisis" from the Delta variant. The positivity rate for the virus has tripled to almost 14 percent from 4.3 percent one month ago. Florida has become the epicenter of the COVID-19 pandemic in the U.S. with 20 percent of the nation's cases.
We know how much everyone was looking forward to being together. At AORN, we were very excited about the conference and are disappointed that we had to make this decision. However, the health and well-being of all attendees, presenters, exhibitors, and our staff is our top priority. Additionally, we do not want to potentially burden Orlando's healthcare system with an influx of almost 5,000 visitors during this public health epidemic.
You can expect further communications from us in the next several days regarding housing, refunds, and other logistics. We are also working to expand our Virtual Expo to include many of the sessions that were exclusively planned for the in-person conference. We will send details as soon as possible.
We are very aware of the impact that canceling the in-person event will have on your plans and we will keep you informed as we have more information to share. We truly regret the inconvenience this may cause.
Thank you for your understanding."
Holly S. Ervine, MSN, RN, NPD-BC, CNOR
AORN President
AORN Board of Directors
Linda Groah, MSN, RN, CNOR, NEA-BC, FAAN
AORN CEO/Executive Director
Statement from MHSRS:

"The 2021 MHSRS has been cancelled due to concerns related to the high COVID-19 variant rate in the Orlando-Kissimmee area.
It is up to the attendee to cancel any hotel reservations. This should be done as soon as possible to avoid any charges. All registration and vendor fees will be refunded in their entirety.
Thank you to all of the individuals who have worked so hard to organize this meeting. This includes the abstract submitters/presenters, abstract reviewers, session leads, and meeting organizers. We are all disappointed. This decision was made after considering multiple courses of action to include the recent rise/trending of COVID-19 variant rates in the Orlando-Kissimmee area and existing federal and state guidelines.
Over 2,000 scientists registered for the 2021 MHSRS before cancellation. Let's apply that momentum forward to continue to demonstrate the value of military medical research for our Warfighters and in guiding our nation's recovery from this global pandemic. Looking forward to seeing all of you at the 2022 MHSRS!"
Terry M. Rauch, Ph.D., M.P.H., M.B.A.
Director, Medical R&D
OASD(HA)