Founded by CEO Bruce Green, Coastal International began as a Las Vegas-based tradeshow installation and dismantling company in 1984.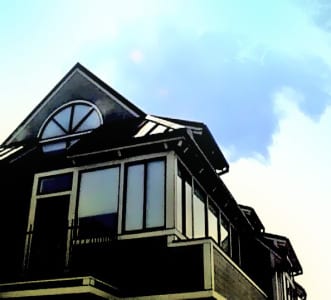 Consistently providing workmanship to its growing client base, the I&D company eventually expanded nationwide in 1990.
Adding locations in major U.S. cities, Coastal International went on to hire skilled carpenters to fulfill non-trade show construction and remodeling requests. An entirely new division, Coastal International Construction Services, was added to the I&D firm's exhibit services in 2003.
Coastal International was able to weather the storm through several economic recessions with the support of experienced management and administrative staff – most of whom have been loyal to Green and to Coastal International for 15 years or more.
The firm staffs trained, full-time and part-time employees, able to handle exhibit or event I&D projects from conception through to completion. Having established relationships with exhibit house partners, both domestically and internationally, Coastal International can also refer clients to custom exhibit house designers and builders.
EMPLOYEE TESTIMONIALS
Rich Sotir
Vice President of Operations
Loyal since September 1992
I worked as a traveling lead for Kitzing and Dimension Works before coming to Coastal International. What has kept me loyal to the company is the respect our owner has for his employees and clients.
When I started with Coastal, I opened the Midwest market and traveled either leading or assisting with shows. Then, as we grew, we opened other cities and I helped to get these cities started. I had little experience in sales, but Bruce allowed me to gain confidence and experience with sales. There are very few managers of a city who are also succeeding in sales. He has always helped me in this area.
A funny story – I remember years ago when we were working the Super Show for Nike. We were doing shift work and our owner booked us at a new hotel that we were not familiar with, and he was unaware of them doing remodeling construction on the entire facility. I was overseeing the night crew; needless to say, I didn't get much sleep that week.
Rich Rebecky
General Manager
Loyal since February 1993
I started in the industry working with Servilio Associates, a custom design and fabrication shop in the New York and New Jersey area.
Bruce and I traded work between the east coast and west coast, and when the opportunity came to join Coastal and help develop their national team, I jumped! The relationship with ownership has become a friendship as well. When I sell Coastal, I'm asked what the difference is between us and other companies. I always respond, "Our people make the difference." I believe they do in the service…many employees have been with us a long time…and it has become a family!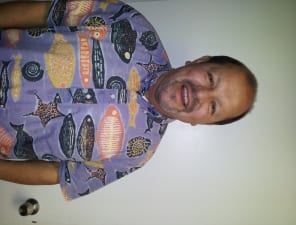 Robert "Bob" Hill
Vice President 
Loyal since June 1996
I'm a vice president at Coastal International. This is my 18th year with Coastal International and 26th in the business.
I was introduced to the business by Les Bunge of Laser Exhibitor Service while he was a regional manager for CSI.
Coastal International has achieved a remarkable and unparalleled record of employee longevity by providing a safe, respectful and caring environment in which to work. The company has demonstrated its loyalty to the employees through good times and bad, and they reciprocate by rewarding the company with stability that can only be achieved from employee retention.
Michael Boone
Director of International Business
Loyal since August 1996
Marlon Parris, an early I&D employee, became a customer and friend. He coerced me to leave the sporting goods business in 1991, to come work for him at Paramount Tradeshow Group in this industry. He died three weeks after I started, so his wife and I grew the company for five more years.
Bruce called me in 1996 as we had worked together in regional areas. Then a deal was brokered to buy our company. Great decision as his ethics were parallel to mine. We had the same core customer base regionally. He is just more quiet, so we complement each other.
I still believe we have one of the hardest working teams in the business. With longevity of staff comes stability – one more reason to stay! My clients are happy; why would I leave? I sell happiness.
I have asked the impossible so many times of our operation managers; I just hope they know how much it is appreciated when they perform miracles over and over, and many times the 'THANK you' goes without being said.
Too many stories for one book? Could be a sequel or two.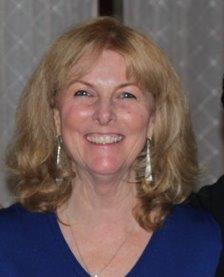 Kathy Spangler
HR/PR/Office Manager
Loyal since September 1998
My employment with Coastal began as a bit of a fluke as I happened to meet an existing (Emily Toback) Coastal employee while we were both signing up our boys for a summer recreational program in San Francisco. We subsequently became friends and Emily mentioned that Coastal needed someone to assist with the invoicing. I happened to be looking for new employment as I was transitioning from owning a business to being an employee and needed a job with a future.
As a single parent with two young sons, I desperately wanted job security. When I met Bruce Green who interviewed me, we did not discuss much about the position, but Bruce did give me the background to Coastal and the exhibit industry. Until that meeting, I had no idea what Coastal did and absolutely no idea about the exhibit industry having never attended a trade show.
Bruce offered me the position on the spot and I told him that I needed to think about it for a couple of days (I was also offered another job from another company and needed to weigh the long term options). Looking back on those few days, I am so thankful that I made the decision to choose Coastal! I have never looked back and am grateful for the opportunities that I have been given since that first day of work.
Bruce is a very generous employer and treats his employees as extended family. It is not by accident that Coastal employees remain loyal to him and to Coastal for years and years. Bruce Green is not only my employer and the president of the company, he is my friend!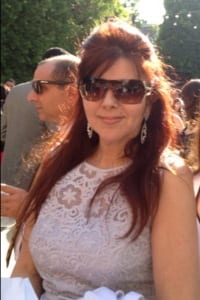 Liz Kennedy
Senior Account Executive
Loyal since August 2002
I worked at Nth Degree for over 10 years before coming to Coastal. That experience was great, but coming to work at Coastal has proved to be one of the best life decisions I have ever made.
I love working for Coastal and for Bruce Green because not only is Bruce an intelligent and strategic business man, but he cares deeply about his employees. He worries about our kids, our bills and us as human beings.
Bruce is very humble, and you would never know he owns our company by his demeanor. Bruce is the most amazing person I have ever worked for, and I am so lucky to have him as my boss.