Creatacor Inc., an exhibit design, fabrication and tradeshow management provider, has launched a brand new custom rental website to provide a flexible, cost-effective rental display solution for tradeshows and events.
Creatacor has been offering rental solutions for their clients since the company's inception in 1987. With the tightening of budgets and hyper-competitive marketing environments, the trend towards rentals has increased as it allows more flexibility to the exhibitor when making space selections at shows, reducing capital costs and decreasing the cost of ownership. To capitalize on the growing trend, Creatacor is now marketing their scalable, modular solutions and custom, hybrid configurations through their brand-new website.
"We recognized a growing need for cost-effective ways to hold audience attention at tradeshows and other events," says Will Farmer, COO, Creatacor. "Our rentals can save money when compared to the cost of rebuilding, while also eliminating recurring storage, repair and refurbishing expenses. Rental exhibits also provide flexibility for our clients to now build solely for smaller shows and rent only the space that is needed for larger shows."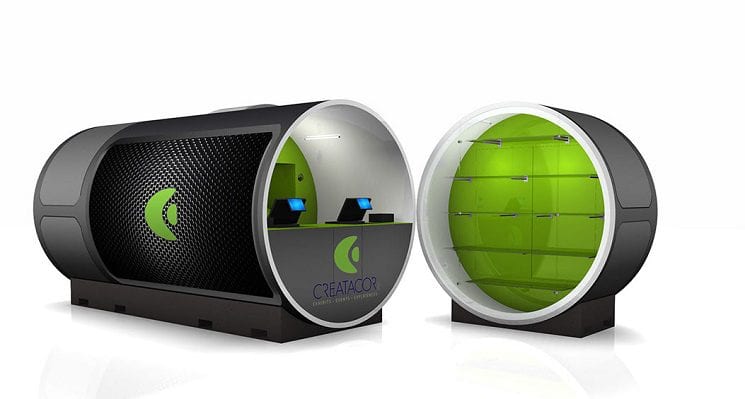 Creatacor's Rental Frames come in various sizes and are easily customizable, for maximize visibility at trade shows and other events. The frames are built out of lightweight aluminum for economic shipping and easy installation. The exhibit provider's Mobile Retail Tube (pictured right) can be used at concert stadiums, sport arenas and more, and comes with a product display area and product storage all in one self-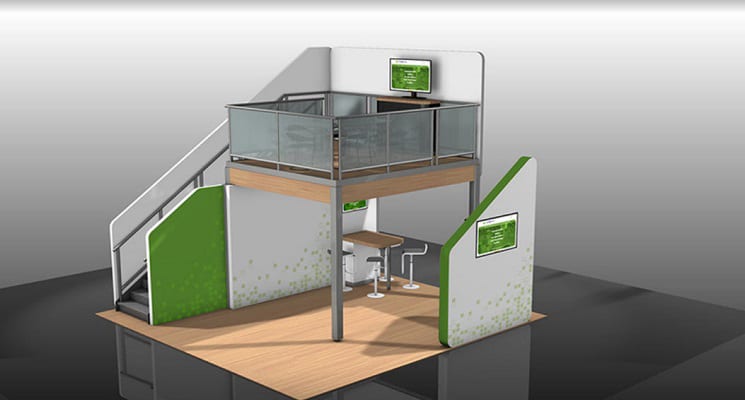 contained unit. The Double Decker (pictured left) gives exhibits a height advantage in addition to the addition of much-needed space for the booth. This product also features a top deck with enough space underneath for customers to easily walk through.
For more info on Creatacor's rental exhibit options, view this short video by COO Will Farmer. For more info, visit: www.creatacor.com/rentals.
Celebrating 30 years in business, Creatacor, Inc., based in Clifton Park, N.Y., offers a full complement of exhibit design, fabrication and management services to tradeshow exhibitors and event marketers. Creatacor's wide scope of products include custom exhibits and displays, mobile tours, marketing events, stage sets, museums, and complete tradeshow program management. Its creative team becomes your strategic tradeshow and event partner. From the initial consultation through exhibit design and construction, to shipping and installation, their attention to detail and commitment to customer service is paramount to their business philosophy. For more info, visit www.creatacor.com.