A long-time employee with Coastal International Las Vegas, Ron "Ronnie" Lusk passed away Mar. 30 after a battle with cancer.
Considered the strength behind warehouse operations, Lusk served the installation and dismantle services company as a dedicated employee for 23 years.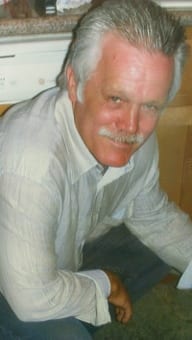 "This man was the most dedicated employee anyone could ever want in their place of business. He treated all company property as if it was his own and took care of it like no other," said Kelly Cotton, operations manager, Coastal International. "This man bled Coastal blue and will always be remembered and never forgotten."
Lusk was also a friend, mentor and family member to his fellow co-workers.
"I think he helped raise about half the crew in Vegas. He may have filled in as a father for a few of them also," added Michael B. Boone, director of international business, Coastal International. "He was a great fellow and a straight shooter with no B.S. about him."
Cotton experienced Lusk's mentorship firsthand, having worked with him for 18 years.
"I was personally trained by Ron, and I'm where I am because of him. He was an awesome co-worker and good friend," she added. "Ron taught me how stand up and work my [butt] off in this company. We became the real meaning behind getting in there and getting your hands dirty for this company! We weren't afraid to do anything, and we were always first in and last out on any given day. Learning the trade from Ron is the reason why I am now the operations manager for Coastal Las Vegas."
A much-respected employee, Lusk will be remembered fondly by everyone in and outside of Coastal International.
"He was a man with hands of stone and a heart of gold! He had this awesome gruff exterior but a twinkle in his eye at the same time — letting you know he was pulling your chain. In reality, he was just gauging your reaction," said Boone. "Once he liked you, there was no better friend to have."
As part of his long-time service to the company he loved working for, Lusk received full seniority employment, which guaranteed 40 hours of work and additional benefits.
Prior to coming to Coastal Las Vegas, Lusk was born in Washington State on Jun. 29, 1952. He eventually began his career, passing along the knowledge he gained to others.
If there is one thing Lusk loved more than working at Coastal International, it was his family. He is survived by his wife, Ann; sons, Jamie and Shawn; and granddaughter, Jada.
Lusk lived to see his sons rise in their careers. He was proud to see Jamie become a road engineer in Northern California and Shawn become a firefighter in Las Vegas.