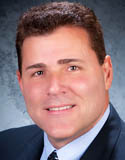 The New Orleans Ernest N. Morial Convention Center has named a new senior event manager. This employee is returning to New Orleans from Atlanta, Ga., where he most recently served as assistant general manager at the Georgia Dome.
Prior to his work at the Georgia Dome, Bart Whitaker served as director of events and public services of the Louisiana Superdome in New Orleans, where he contributed his expertise to numerous prestigious events such as the NFL Super Bowl, the NCAA Final Four, the 1982 National Championship Sugar Bowl game, and the record setting Rolling Stones concert in 12/81 where 87,500 fans attended; making it the largest attended one day indoor concert event in history.
He also served as general manager of the Bayfront Center/Mahaffey Performing Arts Center in St. Petersburg, Florida and as general manager of the Macon Centroplex (arena, theater, park, golf course) in Macon, GA.
"Bart brings extensive experience to our seasoned event management team, and his hiring represents a continued effort by the Center to be the best in all aspects," said Bob Johnson, president/general manager of the New Orleans Ernest N. Morial Convention Center.
Whitaker's other professional specialties include facility/organization startup, reorganization, management, corporate hospitality and marketing. He consulted on the reorganization of Atlanta Steeplechase and the Delta Air Lines Classic for Kids. His other numerous accomplishments include the direction of several Atlanta Centennial and Sydney Olympics corporate hospitality programs and serving as an expert witness high profile event-related lawsuits including working with famed attorney Johnny Cochran in a successful case.
Whitaker is active in industry organizations including the International Association of Venue Managers (IAVM), where he is a past Board Member and Chairman of the Stadiums Committee and the Stadium Managers Association (SMA) and has served as a guest lecturer for the sports marketing programs at Georgia State University, Georgia Tech University, University of Georgia and Georgia Southern University. Whitaker holds a degree in Business Administration from Capital University.