Freeman, a global partner for integrated marketing solutions for live engagements, named a business development vice president of its Exposition Division.
Paul Cunniffe brings a long history of providing client solutions to the tradeshow and live event industry, leading sales efforts both domestically and internationally with his trademark professionalism, perseverance and passion to listen, lead and win.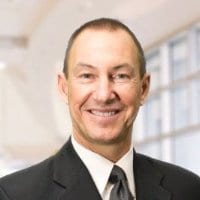 "We are excited to announce the addition of Paul Cunniffe to our Exposition team. Paul joins us with more than 20 years' experience working with customers such as the Democratic National Convention, Major League Baseball, National Hockey League, and the American Physical Therapy Association," said Steve Anderson, executive vice president, Business Development, Freeman. "After competing with Paul for years, I am thrilled he has decided to join the Freeman team. He represents the same values that are so important to our culture and company."
In his new role, Cunniffe will work with Freeman's Business Development teams to continue to provide the best solutions to clients looking to grow their business and create meaningful connections for their exhibitors and attendees.
Cunniffe has been awarded the IAEE Merit Award and the IAEE Distinguished Service Award. In addition, he served as chair for the IAEE New England Chapter for seven years, chair of the IAEE Chapter Leaders Council and chair for IAEE's Expo! Expo!
He holds a bachelor's degree in communication from Bridgewater State University.