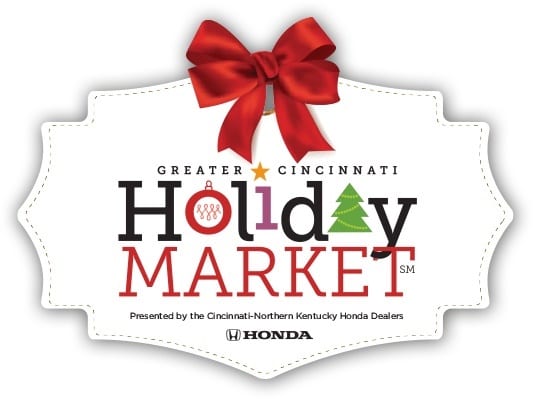 The Greater Cincinnati Holiday Market is pleased to announce the launch of its new virtual storefront on Saturday, Nov. 14. While the market won't Deck the Halls of the Duke Energy Convention Center this year, this beloved holiday shopping tradition continues through a new online experience with a Home for the Holidays theme.

The Greater Cincinnati Holiday Market Virtual Storefront is a searchable hub that connects avid holiday shoppers with their favorite local and small business vendors to discover new, one-of-a-kind gifts and goods. This new virtual storefront features 100+ Greater Cincinnati Holiday Market vendors. Shoppers will find their favorite items including unique accessories, holiday decor, children's toys, handmade artwork, holiday treats, personalized gifts, apparel and so much m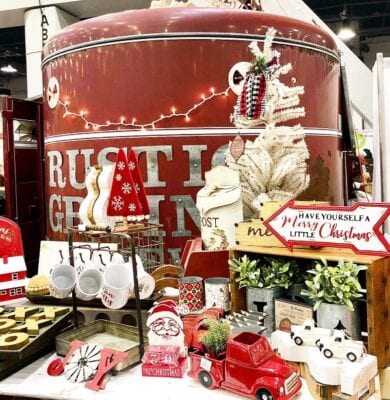 ore. Like in years past, many vendors will offer exclusive Greater Cincinnati Holiday Market specials and discounts.
The storefront will be available until Dec. 31, giving shoppers ample time to support local businesses. Each vendor will have a detailed product page in the storefront that includes a description of their business, products they sell, a shopping link, merchandise photos, their booth location from the 2019 Greater Cincinnati Holiday Market and their contact information.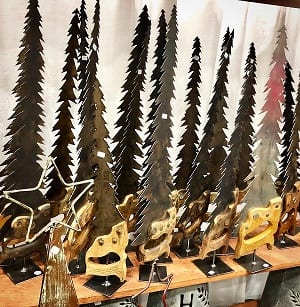 Visitors to the storefront will also have the opportunity to enjoy the sights and sounds of the holidays on a virtual stage with local choirs singing holiday tunes, tips and trends for the season, top products and a special message from Santa himself. In addition to accessing the vendor specials, shoppers may also enter-to-win a brand-new Sleep Number 360 p5 Smart Bed valued at $2,897.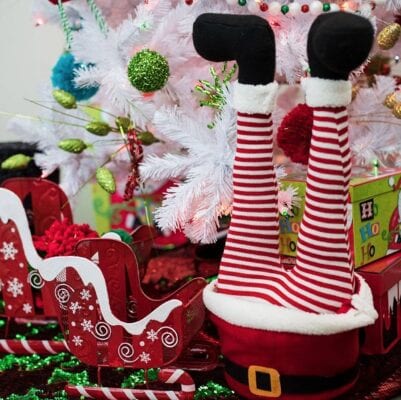 Customers were also encouraged to visit the market's Facebook page at facebook.com/cincyholidaymarket for their chance to win prizes from vendors through "30 days of giveaways," happening up until Nov. 14. There is no admission fee to shop the Greater Cincinnati Holiday Market Virtual Storefront.
View the virtual storefront at 12:01 a.m. on Saturday, Nov. 14 at cincinnatiholidaymarket.com.
Marketplace Events creates vibrant expositions connecting enthusiasts with experts, products and services in dynamic face-to-face environments.  The company produces 51 consumer home shows annually in the U.S. and 16 in Canada along with six holiday shows and two wedding shows. The 75 combined events, in 33 markets, currently attract 22,000 exhibitors, 1.9 million attendees and another 3 million unique web visitors annually. The company produces some of the most successful and longest-running shows in North America, including market-leading shows in Minneapolis, Atlanta, Indianapolis, Vancouver, Calgary and Montreal—some of which have thrived in their markets for more than 75 years. For more info, visit www.marketplaceevents.com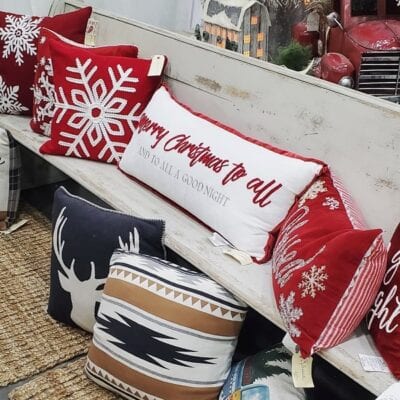 Greater Cincinnati Holiday Market 2020 Virtual Storefront Participating Vendors
3S CRAFT WORKS

52HOME

A VERY VINE CREATION, LLC

ANNIE'S DOLLY BOUTIQUE

ANNIE'S HOMEMADE SWEETS

BAKING YOU HAPPY

BEE CALM & HIVE ON

BELLAS BOUTIQUE

BESSIE'S NOODLES

BIRCH + GRACE

BOUNDLESS BOW TIES

BOWSERS BANDANAS

BUCKEYE CHARM

BURLAP BUTTERFLY

BUTLER STATEMENTS

CARUSO'S GOURMET FOODS

C'EST CHIC PARIS

CHIC EMBROIDERY BOUTIQUE, LLC.

CHRIS DEIGHAN ART

CINCINNATI BEER SOAP

CIN-DEE'S CRAFTS LLC.

COUNTRY CHRISTMAS COTTAGE

COUNTRY MANOR MIXES LLC

CUSTOM WALL ARTS

CUTCO CUTLERY

DAISY MAE DESIGNS

DESIGNS BY NANCY LEIGH

DEZIGNS FROM THE ROAD

FLAHERTY'S – THE IRISH CANDY CO

FOODIE CARDS

FOUR ACRE CLOTHING CO.

GENIA'S ART

GI GI ENTERPRISES

GREEN BLANKY STUDIO

HAZEL AND HUNT

HOME FIELDS

HONEY SWEETIE ACRES

HOW CUTE IS THAT, LLC

INDUSTRIAL EVOLUTION DESIGN

INITIALS BY KATE

ITALY @ HOME DBA VIGNE VECCHIE

JAMIE MORATH ART

JK FLORAL

KID KOVERS

KIDD COFFEE COMPANY

KIDS KLOSET

KIRI KREATIVE DESIGNS

LEIMARIE LIMITED

M. CARR CREATIONS

MADE BY MAVIS ARTISAN JAMS

MAGNETIC BOARDZ

MASTER GUILD, LLC.

MEAN BEARD CO.

MINUSG, LLC

MT. KOFINAS OLIVE OIL

MY CHARMED LIFE®

MY POUR HEAD, LLC.

MY SOAPS

NATURE'S LOT

NORTHWEST FLAGS

OLE RAY'S SAUCES

ONCE AND AGAIN DESIGNS

PAPERCUTZ

PATINA & RUST

PLAYTIME FOR KIDS

POPPIES TOYS, LLC

PROJECT WARMTH

PURE ROMANCE

QUEEN CITY REVOLT

RIDGECREST FARM

RILEY GRACE CO.

ROBBEN FLORISTS & GREENHOUSE

RUSTIC GRAINS WOOD COMPANY

RUSTIC HOME

SACKSTEDER'S INTERIORS

SCENTSY – PAGES SCENT, INC.

SIMPLY PRIMITIVES

SJ CLAYS

SOUTH BEND CHOCOLATE COMPANY

ST. LOUISVILLE GLASS

STARLIGHT ANTIQUES

STITCHES & SASS

STYLE LUST SHOP

TERRY'S CARDS AND GIFTS

THE ABC MARKET

THE ALPACA SHOP / NEW RICHMOND ALPACA FARM

THE DOG CAVE

THE HUMMINGBIRD FEEDER – HB FEEDER LLC

THE INITIALED LIFE

THE SWEET SHOPPE

THE YELLOW HOUSE

TIMBER WOODCRAFT

TREND BOUTIQUE

TRENDY TAGS BOUTIQUE

TRUCKSHOP

TRUE ADORN BOUTIQUE, LLC.

TUPPERWARE

TWO DREAMS, LLC

UNCOMMON USA, INC

UPTOWNJO CREATIONS

USBORNE BOOKS & MORE

VINTAGE CANDLE COMPANY

WENDYWEAR JEWLERY

WHISKERTIN

WOODEN SUNFLOWER FARMHOUSE PRIMATIVES