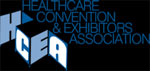 The Healthcare Convention and Exhibitors Association (HCEA) will celebrate its 80th year anniversary with keynote speaker James Carville at the 2010 HCEA Annual Meeting.


The meeting, taking place in New Orleans, will be held June 26-29 and is designed to help educate healthcare exhibit and convention marketers, medical association exhibit managers and medical meeting planners on the latest developments in the industry. The meeting will include case studies, trend education and other beneficial educational courses, some of which will count as credits toward CME designation.
But the June meeting will be more significant to HCEA this year because it will mark the association's 80th anniversary. Observances and other commemorative activities are planned during 2010 to honor the anniversary, including special recognition at the annual meeting.
"Throughout its 80-year history, HCEA has helped pilot the healthcare convention marketing and exhibitions industry through innumerable changes," said Eric Allen, HCEA executive vice president. "And HCEA continues to lead today and will in the future. HCEA's high-level educational events, up-to-date information resources, cutting-edge market research, proactive advocacy initiatives, professional networking events and more all are designed to help ensure that this industry remains vital and valuable for many years to come."
HCEA is the only association solely dedicated to improving the effectiveness of all conventions, meetings and exhibitions for the healthcare industry.  HCEA represents organizations involved in healthcare exhibitions and conventions.
In its long 80-year journey the HCEA has had many names, but always had a similar purpose. HCEA began as the Medical Exhibitors Association (MEA) in 1930, launched during the Michigan State Medical Convention in Detroit. According to historical archives, 12 charter members established a treasury with personal donations of $100 each to fund the new organization, with 10 additional members joining by the end of the year. But because membership was restricted, membership continued to rise slowly, with only 209 members by the end of 1978.
It wasn't until the mid '80s that the organization started to really take off. In January 1986, Kellen Company, an association management firm headquartered in Atlanta, was chosen to manage HCEA, a change that led to many new important developments for the organization.  From 1986 to 1990, rapid growth and expansion took place. Membership increased by 43 percent, Annual Meeting attendance increased nearly 100 percent and member services grew dramatically. And on their 60th anniversary, the organization changed its name to what it is today to reflect the wider range of activities of HCEA's members.
The Kellen Company, an employee-owned association management company, provides association and meetings management, public relations, government affairs, marketing, Web site development and graphic design services. It has offices in Atlanta, New York, Washington, Tucson, Brussels and Beijing. For additional information on the 80th anniversary, visit the Web site www.hcea.org or www.kellencompany.com.