With 2013 coming fast, the IMEX Group offers its top predictions regarding industry trends for the year ahead.


1. Live meetings, live events and face-to-face meetings are on the rise. Two psychologists in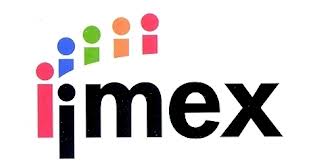 the "Meetology Lab" at IMEX in Frankfurt this year conducted a scientific study in which participants explored differences between virtual and face-to-face communication. Initial findings suggest face-to-face interaction measurably improved creativity.
2. Attendance is ascending. The Center for Exhibition Industry Research's November 2012 "Trends in use of Exhibitions" report suggests over the next two years 83 percent of attendees will go to the same number of exhibitions or more than they do now.
3. Fun and games mean business. In 2011 and 2012, gamification started to really heat-up as a new idea to engage, educate and excite. With exponential growth in the use of smart phones and tablets, gamification is set to explode in 2013. Gamification spurs loyalty, info-sharing, competition and excitement. But it also is critical toward understanding audience knowledge, goals and desired results.
4. Destination brands get personal. The multi-sensory, creative opportunities provided by social media platforms and new gadgets are causing a leap in brand personification. In 2013, expect to see more destinations building stronger and more memorable brand personalities if not unique characters to enable brands to "burst into life and speak for themselves."
5. Event apps go "money." With mobile device use expanding rapidly, event and meeting apps are becoming a business essential. In 2013, many apps will lose their free price tag and become "monetized" or at least charge for full-featured editions reflecting their true added value. Further demand for services "in the cloud" will fuel yet more development.
6. Calls for political action grow louder. The year 2013 will see even more momentum and urgency behind political advocacy efforts. The No. 1 message is that the meetings, events and incentive-travel industry is an important engine for economic recovery and growth. IMEX's Power of 10 study indicates 78 percent of respondents said their biggest challenge over the next decade is to prove to local government their industry drives the knowledge economy, creates tangible wealth and is not a branch of tourism. Expect more resources to become available and more encouragement for destinations to take up the charge at a local level.
7. Green meetings will keep sprouting. The green meetings movement is developing a unity and identity, and the advent of APEX standards gives the industry a stamp of authority plus a clear target for which to aim.
8. Pictures will say more than 1,000 words. The use of Twitter, YouTube, Facebook, Pinterest and other tools and techniques are driving new approaches to messaging and communication. Expect increased use of animation and visual storytelling techniques, including video, interactive charts, graphics and 3D-like pictures, all of which break through language barriers.
9. Corporate social responsibility gets more hands dirty. In 2013, expect planners and participants to go beyond local community support efforts to include more direct, hands-on involvement prior, during and after big events. With social media spurring collective action and enabling groups to communicate their philanthropic successes, expect to see more hands-on efforts with less emphasis on monetary value and more on time invested, differences-made and passions ignited.
10. "Trust" will be a big watchword for 2013. Those companies that can demonstrate openness and transparency will earn greater loyalty from their customers. Individuals, associations, companies and agencies within the meetings and events industry who act openly, with authenticity and consistency, are likely to find their brand value and credibility sky-rocketing.
The IMEX Group runs two award-winning exhibitions for the international meetings, events and incentive-travel industry. In 2013, IMEX in Frankfurt is scheduled May 21 through 23 in Germany while IMEX America is slated for Oct. 15 through 17 in Las Vegas.