April 3, 1956 – September 19, 2021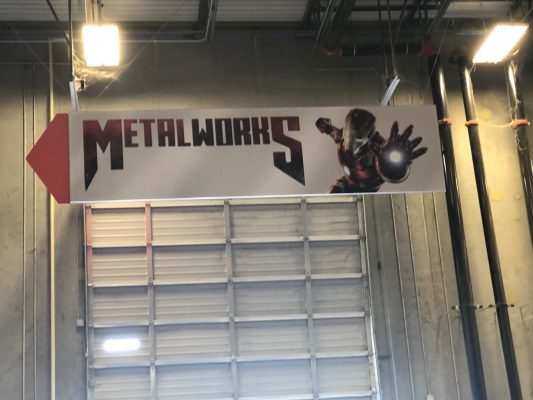 David Frank Trammell, 65, of Griffin, Ga., was a metal mechanic at Czarnowski Atlanta for more than 20 years. His supervisor, Frank Greenway, shared that he and David had started on the same day 22 years ago and that for a while David had been the only one working in the metal shop. He is grateful that David started taking the "young kids" under his wing and mentoring them on welding because they've picked up the baton upon his passing. Herb Davies shared, "I just want to say thank you David. I enjoyed working with you. You will be truly missed, one of the best metal mechanics I had the privilege to work with at Czar Atlanta. RIP my friend!" Another co-worker, Jennifer Mullis Snead, wrote, "Dave was hired right after me at Czar, I was 23. When COVID hit and I was furloughed, I was 45. He was like a dad to me. This hit me hard. RIP, Dave, you will be missed."
Other colleagues shared their memories:  "I worked with David for almost 10 years. He was always so sweet and went above and beyond to help. His skill set at work was top notch … I swear there wasn't anything that man couldn't do! He was the only one I would let call me Sammy! He will definitely be missed! Prayers to his family!!" — Samantha Gibson
"David was a straight shooting, hard-working, all-American kind of fella. I had the pleasure of working with David. He will be deeply missed. It was a pleasure to have known him. My condolences to his family and prayers for God's comfort for their loss." — Mark Dalrymple
"David, you were always square with me. And I always loved working with you in the metal shop. You always judged me on my merits, not me from being from NYC. I shall never forget you, David." — Lincoln Bilancia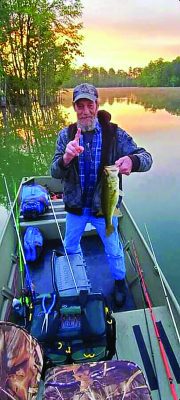 "I worked with David for about 15 years as one of his suppliers at work. Had many great conversations with him about his grandkids and fishing and where to catch them. He would sometimes call me just to chat and catch up with each other and life. I was fortunate enough to have met him several times and we had become close friends and I will greatly miss him. Sending love and prayers to his family he loved so dearly." — Chris Fortner, EMS-NC
"David was a great guy to work with. Gutted to hear of his passing." — Lance Sligar Jr.
"Sad news! David always made a point to help me out! Great guy and many prayers for Trammel family!" — Josh Stone
"Was saddened to hear of David's passing, he was a fine, generous man who helped me numerous times. It was a pleasure to get to know him. My condolences to his family." — Sidney Smith, Jr.
"Oh, no, I hate to hear this! He was a nice guy. RIP David. Prayers for his family." — Tammy Jackson Sotelo
"Sad news. He was a one of the good ones!" — Sherri Gothorp Rivers
Other colleagues leaving their condolences included Michael Anthony Moore ("Dave was absolutely one of the good guys!"), Steve Clarke ("Wow, I loved David. RIP"), Keith Davis ("Sad to hear! He was always great to work with"), Craig Buck ("Sad news! He was a good guy"), Shon Welsh ("RIP – I always enjoyed working with David!"), Daniel Conroy, Chris Hurt, Darrell Nichols, Anthony Pittro and Bernie Brady.
He was preceded in death by his son: David Frank Trammell, Jr., and his parents: Roger and Jane Trammell, Jr. He is survived by his children, Autumn Trammell of Barnesville, Cody (Morgan) Trammell of Griffin; siblings, Roger Lee (Sandy) Trammell, III, of NC, Ricky Trammell of Hampton, Robert Wright Trammell of Zebulon; grandchildren: Dakota Trammell, Danny Jackson, Jr., Kaiden Carden, Brianna Trammell and Brayden Trammell; nieces and nephews: Lee Trammell, IV, Kayla Trammell, Daniel Trammell and extended family.
A memorial service was held on Oct. 2. To send condolences or to share a memory, visit www.fordstewartfuneralhome.com/obituary/david-trammell
This story originally appeared in the Nov./Dec. 2021 issue of Exhibit City News, p. 57. For original layout, visit https://issuu.com/exhibitcitynews/docs/ecn_nov-dec_2021