October 2, 1960-November 11, 2022
Susan N. Segura, 62, of Liberty Center, Ohio, passed away Nov. 11. During her marriages, she had also gone by the names Susan Soesbe and Susan Sczekers. According to her Facebook page, she joined Teamsters Local 631 in Las Vegas in 1996 and had begun working trade show floors in 1994. She graduated from Western High School in Las Vegas in 1977. She most recently worked several years as a retail associate at Walmart Store #1416 in Napoleon, Ohio; where she created many friendships with customers and associates. She enjoyed watching cooking shows, visiting farmers' markets and going on out-of-town "girl trips" with her friends. She also looked forward to the annual Apple Butter Festival and going out to eat at various restaurants, but most of all, she loved spending time with her family.
Her friend and industry colleague, Gayle Warner, posted on Facebook, saying, "I am so sad to post that Susan Segura who worked on the show floor from '94 on has passed away. She was an amazing woman and a wonderful mom. Rest in peace, Suz." Bernie Massett also wrote, "I remember her well! A gutsy tough sweet heart that worked as hard as any of her peers. Enjoy your new life girl!"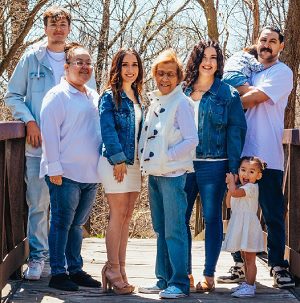 She is survived by her children, Melissa Etchebarren of Las Vegas, Stefen Szekeres of Las Vegas, Gabriele (Eddie Lopez) Szekeres of Las Vegas and Jaime Sosbe of Liberty Center; brothers, Eddie Segura and Mike Segura; sisters, Julie Doll and Delinda Foley and grandchildren, Aiden Szekeres, Luziana and Xochitl Lopez. Along with her parents, Rudy T. Segura and Mary Segura, Susan was preceded in death by her brother, James Segura.
Services were held on Nov. 16 at Barnes Funeral Chapel in Delta, Ohio. To send condolences or share a memory, visit www.barnesfuneralchapel.com or https://www.legacy.com/us/obituaries/fcnews/name/susan-segura-obituary?id=37534409  Portions of this memorial were published by Fulton County Expositor and Swanton Enterprise Nov. 14-15 and by The Village Reporter on Nov. 13.