Momentum Management, a nationwide labor services company, welcomed a new account manager.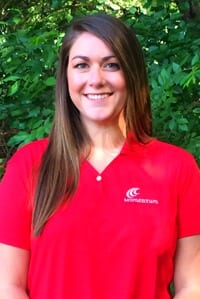 Bobbie Brookins' growing lists of responsibilities include overseeing show floor activity and enhancing communication among clients, the show floor and Momentum employees.
Additionally, she is responsible for supporting the sales team's efforts to bring outstanding customer service to the company's clients. Brookins is part of Senior Account Executive Patti Wilder's team.
"Bobbie has been a great addition to our team," said Randy Bott, president and CEO, Momentum Management. "I am confident that Bobbie will not only succeed in her new role as account manager, but further establish herself in this position by enhancing the clients experience and creating an effective medium of communication with them as well."
Upon graduating from Georgia College & State University, Brookins received a Bachelor in Business Administration in Marketing.
Momentum Management focuses on all aspects of labor services, including installation, dismantle and supervision for tradeshows, in addition to, permanent installations and private events. Momentum Management's approach is to develop partnerships that enhance value for its customers.
For more information, visit www.momentummgt.com.