Expo Recovery Think Tank, Connectus Global, Bizzabo, Exhibitpro, ECEF & Freeman
Las Vegas is arguably one of the spiritual homes of tradeshows and conventions, so it is fitting that Mandalay Bay Casino will see thought leaders from across the industry come together for the Expo Recovery Think Tank meeting on Oct. 22 to discuss what the future of in-person events and public gatherings might look like in Sin City. The event will feature live simulations of the new Citizen Care Pod (pictured above) by Connectus Global, a first-of-its-kind smart screening and testing solution fully enclosed in a self-sustaining unit. The invention is equipped with medical staffing, rapid testing and security, and is designed to support everything from sporting events and concerts to in-person education, airport security and patient care visitations.
Bizzabo, the ever-innovating New York-based event success platform, is back once again this week, having recently announced the d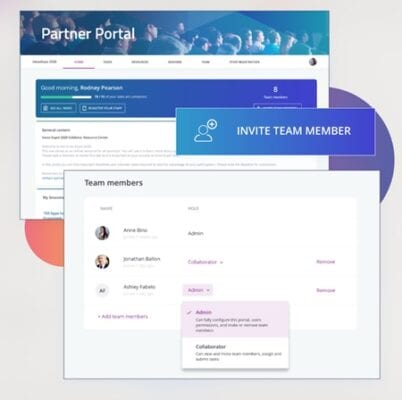 ual launch of its Partners Management Solution and its Speakers Management Solution. Designed to to streamline the collaboration between event teams and their partners and speakers, the solutions provide increasing efficiency while improving the working relationship between all involved. What does this mean in application? Event organizers are now able to consolidate all of their operations—communication, content, tasks, and more—into a single portal.
"Our new management solutions enable sponsors, exhibitors and speakers to self-manage everything from creating their profiles to delivering superior experiences, and everything in between," explains Eran Ben-Shushan, co-founder and CEO at Bizzabo. "With the launch of these solutions, partners and speakers are empowered to take control of their virtual & hybrid event experiences, and event organizers are better enabled to focus on what's really important– creating a rewarding event that drives business forward.
"This is especially imperative right now because we're all working remotely due to the COVID-19 pandemic," continues Ben-Shushan. "With this all-in-one portal, partners can ensure their team members are completing tasks on time, wherever the team members may be located."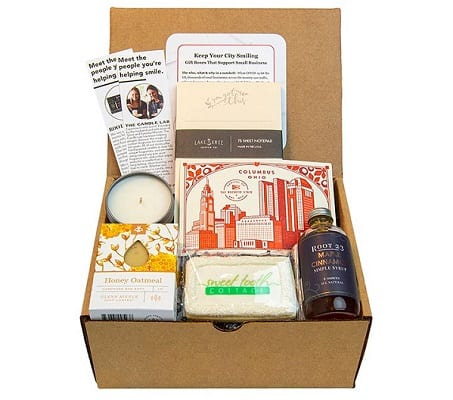 In New Albany, Ohio, creative experience company Exhibitpro has been diving even further into its social outreach endeavors. Partnering with several small businesses in the Columbus area, on October 20 the group launched the "Keep Your City Smiling" gift box campaign. Working off a concept from Sam Eitzen of Snapbar in Seattle, Wash., "Keep Your City Smiling" boxes (pictured right) feature curated products from local small businesses, intended to instill a sense of community in the face of the pandemic. "I knew I wanted to be a part of this initiative," says Exhibitpro CEO Lori Miller. "Small businesses have a very special place in my heart, and I wanted to bring this movement to the communities in our backyard."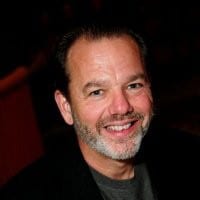 The Exhibition and Convention Executives Forum, originally scheduled for May 27, will be held Nov. 18 as a re-imagined, virtual experience. The transition from live to digital is never easy, and the annual information-sharing and networking event decided to partner with Freeman to bring it altogether. Among its many functions, Freeman will provide the ECEF with a virtual platform and will also serve as the show's exclusive Gold sponsor.
"I have watched the Freeman team strengthen their capabilities in strategy, creative, event technology and digital," explains Sam Lippman (pictured left), ECEF producer and president of Lippman Connects. "I'm even more impressed in how they helped us rethink our strategy for a virtual format this year."
Upcoming stories in this series will feature all those companies and individuals that have risen to the occasion to build temporary medical facilities, masks and whatever is needed during the current crisis. If your company is going above and beyond to assist in this fight, please email us at newsdesk@exhibitcitynews.com and Amadeus at amadeus_finlay@hotmail.com for inclusion in future stories in this series.