(Pictured above: USGBC Leadership Award winner the TCF Center in Detroit)
Walt Disney is famous for saying, "If you can dream it, you can do it." In 2020, we are dreaming of getting the industry back to work and making it safe for people to be together again.
GBAC STAR Accreditation Expands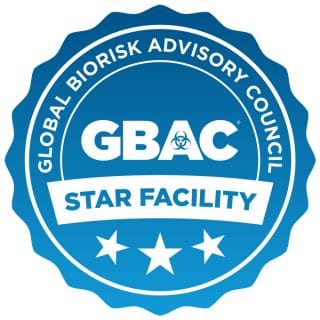 The Global Biorisk Advisory Council® (GBAC), a Division of ISSA, is helping to make those dreams a reality with the cleaning industry's only outbreak prevention, response and recovery accreditation for facilities: GBAC STAR™.
GBAC STAR accreditation means that a facility has:
Maintained a cleaning, disinfection and infectious disease prevention program to minimize risks associated with infectious agents like COVID-19.
Established proper cleaning protocols, disinfection techniques and work practices to combat biohazards and infectious disease.
Employed cleaning professionals who are trained for outbreak and infectious disease preparation and response.
The Georgia World Congress Center was the first convention center in the country to receive GBAC STAR accreditation and the Los Angeles Convention Center was the first convention center on the West Coast to earn it.
Convention Centers that have earned GBAC STAR accreditation to date:
Anaheim Convention Center
ASM Global-Puerto Rico Convention Center
Austin Convention Center
Baltimore Convention Center
Buffalo Niagara Convention Center
Charlotte Convention Center
Duke Energy Convention Center
Ernest N. Morial Convention Center
Floreano Convention Center
Gatlinburg Convention Center
Gaylord Texan Resort & Convention Center
Henry B. Gonzalez Convention Center
Huntington Convention Center of Cleveland
Hyatt Place Bogota Convention Center
Hyatt Place Orlando Convention Center
Hyatt Regency Denver at the Colorado Convention Center
Hyatt Regency Portland at the Oregon Convention Center
Hyatt Regency Zurich Airport The Circle Convention Center
Kay Bailey Hutchison Convention Center Dallas
Kentucky International Convention Center
Lancaster County Convention Center
Long Beach Convention Center
Los Angeles Convention Center
Lynnwood Convention Center / ASM Global
McCormick Place Chicago
Miami Beach Convention Center
Monona Terrace Convention Center
Myrtle Beach Convention Center
Oakland Convention Center
Orange County Convention Center
Overland Park Convention Center
Palm Beach County Convention Center
Palm Springs Convention Center
Pasadena Convention Center
Pennsylvania Convention Center
Phoenix Convention Center
Raleigh Convention and Performing Arts Center
Renasant Convention Center
Safe Credit Union Convention Center
San Diego Convention Center
San Jose McEnery Convention Center
Savannah Convention Center
Tampa Convention Center
The Salt Palace Convention Center
Visalia Convention Center
Walter E. Washington Convention Center
To learn more about GBAC STAR accreditation, visit: https://gbac.issa.com/issa-gbac-star-facility-accreditation/#:~:text=The%20GBAC%20STAR%20Accreditation%20Program%20is%20performance-based%20and,disease%20prevention%20for%20their%20staff%20and%20their%20building. For a complete listing of GBAC STAR accredited facilities, visit https://gbac.issa.com/gbac-star-facility-directory/?keywords=convention%20center.

TCF Center Receives USGBC Leadership Award
While waiting for their (applied for) GBAC STAR accreditation, on November 12, during the closing event at the annual Greenbuild Virtual conference, the ASM Global/TCF Center was among 10 companies, projects and individuals to receive a 2020 U.S. Green Building Council Leadership Award.
The TCF Center is the only convention center in the U.S. receiving the award this year, and has been growing its green initiatives for a decade.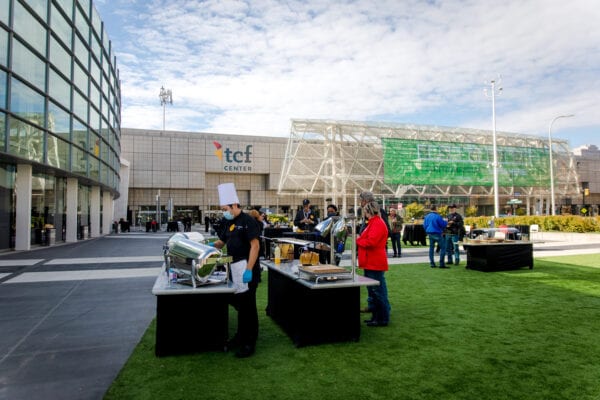 The 2.4-million-square-foot convention center in downtown Detroit achieved LEED Gold in October 2019. The facility is a steward of human health and in response to this year's pandemic, was designated an alternate care site where it remains prepared to provide medical care space for the overflow of local Detroit hospitals. It continues to clean and sterilize PPE for local hospitals, has distributed 2.5 million pounds of food to the local Detroit community from its docks in partnership with Food Rescue US and is periodically a site for Red Cross blood drives, as needed.
NASCAR Hall of Fame Becomes First U.S. Museum to Earn GBAC STAR Accreditation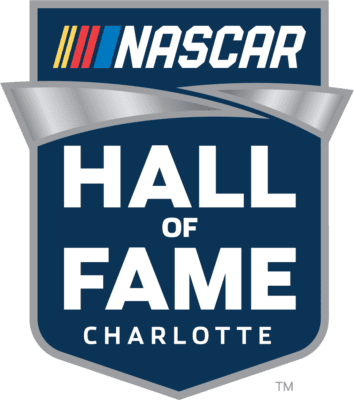 In more GBAC STAR news, the Charlotte Regional Visitors Authority announced on November 16 that the NASCAR Hall of Fame has earned its GBAC STAR Facility Accreditation, making it the first museum in the U.S. to do so. The Hall joins other CRVA-managed and Charlotte-area venues holding this distinction, including the Charlotte Convention Center, Bojangles Entertainment Complex and Spectrum Center.
The NASCAR Hall of Fame is an interactive, entertainment attraction honoring the history and heritage of NASCAR that opened in 2010. The facility includes exhibits, a 278-person state-of-the-art theater, Hall of Honor, Buffalo Wild Wings restaurant, NASCAR Hall of Fame Gear Shop and NASCAR Productions-operated broadcast studio. The 5-acre site also includes a privately developed 19-story office tower and 102,000-square-foot expansion to the Charlotte Convention Center, highlighted by a 40,000-square-foot ballroom.
Upcoming stories in this series will feature companies and individuals who have pivoted or created new products to survive these difficult and challenging times. Please email us at newsdesk@exhibitcitynews.com for inclusion in future stories in this series.