by H. K. Wilson
The Roman lyric poet, satirist and critic Horace said that "adversity has the effect of eliciting talents which, in prosperous circumstances, would have lain dormant." As the places we live, work and play are reopening, our collective talents are ready to be put into action. The world craves connection, and tradeshows are once again bringing people together to explore new ideas, experiences and products. Horace also famously said, "Carpe diem!"
MCCA Resumes Full Venue Operations on May 29
Massachusetts Gov. Charlie Baker and Boston Mayor Kim Janey announced a rollback on pandemic restrictions in the Commonwealth and City of Boston effective May 29. As a result, the Massachusetts Convention Center Authority's Boston Convention & Exhibition Center; The Lawn On D, Powered by Citizens Bank; the John B. Hynes Veterans Memorial Convention Center; and the MassMutual Center in Springfield, Mass. will again host events at full capacity. MCCA will continue to work collaboratively with customers to ensure the appropriate safety and cleaning protocols are in place for the health and safety of exhibitors, guests, attendees, employees and its contract workforce.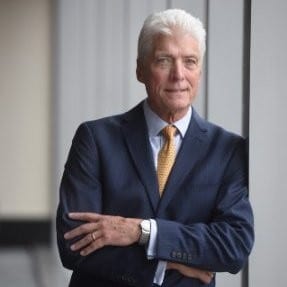 "I want to thank Gov. Baker and Mayor Janey for their continued leadership throughout the pandemic," said David Gibbons (pictured left), executive director of the MCCA. "Massachusetts has been a national leader in public health and the strategies implemented based on data have successfully led to this moment when we can safely say that it is time to get back to business and we, and our customers, are ready to go."
The BCEC (pictured right)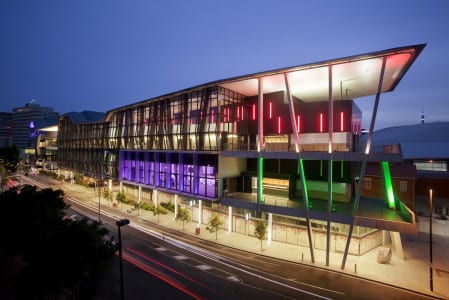 is a modern, glass-lined structure with 516,000 square feet of column-free, contiguous exhibit space and 82 meeting rooms, totaling 2.1 million square feet of space. Its 40,020 square-foot ballroom overlooks the Boston Seaport District, offering breathtaking views. Exhibitors can be as creative as they like in halls that can be set up in 10 different configurations.
The Lawn on D is touted as Boston's most innovative and dynamic outdoor event space, located in the heart of the thriving Waterfront District. It is ideal for hosting a variety of networking, team-building, cocktail or other events with space for up to 4,000 people.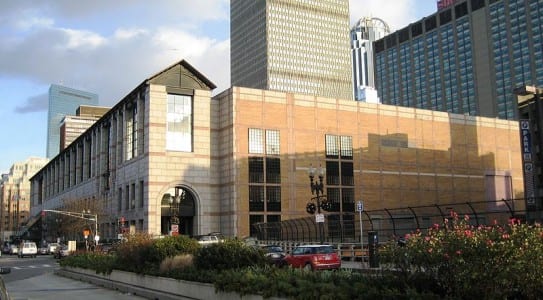 The Hynes Convention Center (pictured left) offers a compact environment in the heart of the city, with the latest in convention technology and services. It offers 176,480 square feet of versatile exhibit space with four exhibit halls that can be used in any combination. The multi-purpose auditorium with built-in balcony and capacity up to 4,000 is ideal for additional exhibits or general sessions. The Center also offers 38 high-tech meeting rooms with 91,000 total square feet; a 24,544-square-foot grand ballroom; and 160,000 square feet of registration and function space.
For more info or to check out venues and availability, visit https://www.signatureboston.com.
Freeman Sells and Leases Back Las Vegas Property

In a deal that closed on March 29, convention services giant Freeman sold its 38.3-acre industrial property (pictured right) in southwest Las Vegas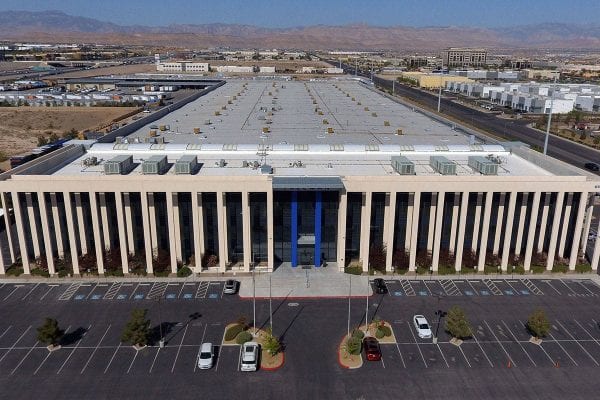 to a San Diego investment firm, Realty Income Corp., for $110 million. Freeman reportedly leased back the property for 15 years with three five-year extension options.
The deal has infused the company with needed capital, after the pandemic forced layoffs of more than 600 workers in Las Vegas alone. The tradeshow, exhibit and events company is based in Dallas and has locations in multiple U.S. cities as well as Canada, U.K., China and Singapore.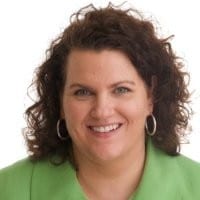 Andrea Wood (pictured left), Freeman's vice president of global communions, told the Las Vegas Review-Journal, "We have plans to welcome hundreds of employees over the next few months." Wood also indicated that Freeman is expecting 94 percent of attendees and 95 percent of exhibitors to return to individual events this winter.
The Las Vegas Convention Center is gearing up for this renewed activity with approximately 60 upcoming events already on the schedule. See the latest lineup at: https://conventioncalendar.com/LasVegas.
LVCC First to Offer High-Tech Telemedicine Station

The Las Vegas Convention Center will be the first convention center in the U.S. to offer customers onsite automated healthcare with the arrival of a groundbreaking hi-tech virtual health care station (top picture above) by the Florida-based OnMed®.
The OnMed® station will be operational in time for Informa's World of Concrete, which begins June 8. This will be the nation's first major post-pandemic convention and attendees will have access to the groundbreaking telemedicine station, emphasizing the importance of health and safety to event organizers.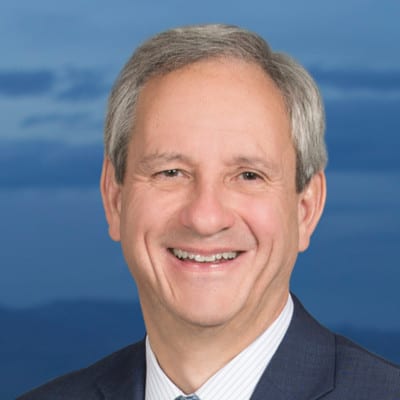 "We are pleased to partner with OnMed® to offer this convenient, innovative technology to our valued convention customers and meeting attendees, providing immediate access to a healthcare professional without ever leaving the building," says Brian Yost (pictured left), chief operating officer of the Las Vegas Convention and Visitors Authority.
The OnMed® station at the LVCC is a double unit that can serve two patients at once. It is located next to N-3 in the North Hall of the Convention Center and will be open from 7:00 a.m. to 5:00 p.m. during convention days.
The OnMed® station is the world's only self-contained medical unit that uses patented technologies to directly connect patients to health care professionals who use advanced FDA cleared diagnostics to conduct a medical exam and if necessary, dispense prescription medications on the spot. Inside the station high-definition cameras provide not just a face-to-face interaction between patients and board-certified doctors, but also assist with actual examinations, offering caregivers a close-up look at everything from a sore throat to a tiny mole.
Services of the station include:
Measuring vitals like height, weight, blood pressure, pulse rate, heart, and lung sounds
Thermal imaging to take body temperature and detect infection.
Respiration and blood oxygen saturation readings
On-site dispensing of common medications
E-prescriptions to preferred pharmacies, secondary or emergent care referrals.
Transmission of results to the patient's primary care physician, and electronic delivery of notes for school and work.
Privacy glass and directional speakers safeguard patient confidentiality during visits, and record storage is HIPAA compliant.
After every patient visit, the OnMed® station is thoroughly cleaned using high-output ultraviolet surface and ionized air sanitization. Highly reflective surfaces, even under the seating area, allow the UV lighting to sanitize the smallest crevices.
OnMed® has the capability to e-prescribe to a local pharmacy or on-site dispensing of up to 600 of the most common medications. The cost to use the service is less than a similar visit to a medical provider outside of the convention center and significantly less than the cost for a typical emergency room visit.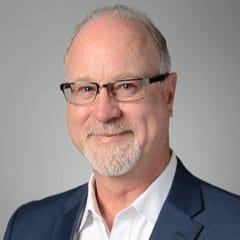 "This is the type of location that we had in mind when we were developing the stations," said OnMed® CEO Austin White (pictured right). "It's an environment where there are large groups of people who can't access their regular doctor or clinic, but accessing convenient, trusted and secure health care is essential. It's really a perfect example of how technology can be used to address the most pressing health care needs of our time."
The first OnMed® station was deployed in October 2019 at Tampa General Hospital in Tampa, Fla., for use by thousands of hospital employees.
OnMed® is committed to providing quality, affordable health care solutions through technology and innovation. Founded in 2014 and based in Tampa, Florida, OnMed® leadership has decades of combined experience in healthcare, telehealth and technology. The first OnMed® station was introduced in late 2019 and they have served thousands of patients with a 98 percent satisfaction rate. The stations are manufactured in Florida, sourcing most all components in the U.S. For more info, visit www.Onmed.com
On the Road to Recovery is a series about celebrating the innovators, the imagineers and the glass-half-full types who keep finding new opportunities in our topsy-turvy world. If your company has created new products or found a way to pivot and keep working during these difficult and challenging times, please email us at newsdesk@exhibitcitynews.com for inclusion in future stories in this weekly series.