Orbus Exhibit & Display Group, a trade supplier of display, exhibit and event solutions, announced its plans to expand operations through the construction of a new 350,000 square-foot custom manufacturing and distribution facility.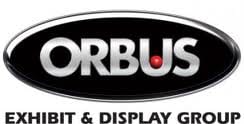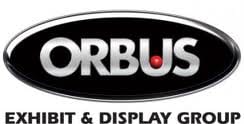 With Mayor Gina Cunningham in attendance, Orbus' senior management team donned hard hats and shoveled dirt for the groundbreaking ceremony on Sept. 23 to kick-off the construction of the new building. This was followed by a champagne toast.
Present at the ceremony were long-time Nimlok and Orbus employees along with Giles Douglas, president and CEO, Orbus Exhibit & Display Group; Simon Perutz, president, P3 Group North America; Gerald Perutz, chairman, P3 Group Worldwide; and Dan Fogarty, vice president, Conor Commerical.
"The foundation laid today is two-fold – both for the new facility and for Orbus' growing company," said Don Svehla, publisher, Exhibit City News.
Douglas presented opening remarks to express his enthusiasm for what the groundbreaking ceremony means to Orbus.
"Having the opportunity to build a new building gives us great options to organize and plan for the growth of the business," said Douglas. "We are thankful to be in a position to do so and have great excitement and expectations for what we can achieve with unified operations."
Searching for an existing structure to accommodate the company's 350 employees and subsequent requirements for office, manufacturing, distribution and parking proved to be challenging.
Orbus opted for a new custom facility on a 20-acre site in Woodridge, Ill., with the ability to further expand to 430,000 square feet and add 100 more parking spaces in the future. Upon completion, the new construction will be substantially larger than the firm's two Illinois locations combined in Niles and in Bolingbrook.
Constructing a new facility is the last step in the consolidation of its Illinois-based operations, which included the 2010 merger between Orbus, founded in 2001, and its sister brand, Nimlok, founded in 1981. Combining the company's custom exhibit manufacturing capabilities with its portable display production and distribution would not only improve efficiencies and reduce duplication, but it will support the company in establishing a unified corporate culture.
Set to open in June 2014, the new building would allow the company to achieve its plans for growth as well as move all its current Illinois-based employees to a single location and make room for additional hires. Orbus also has a production and distribution facility in North Las Vegas.
"Our staff is the lifeblood of our business and key to our success," said Douglas. "It was critical for us to minimize the impact to our employees with this decision. Much time was invested to select a location that our employees can get to easier and faster."
Orbus Exhibit & Display Group is a market-leading, privately owned group of companies that specialize in the manufacture and trade only supply of portable modular and custom modular, exhibit and display products, graphics and solutions. Companies and brands within the group include Orbus365, SignPro Systems, Origin and Nimlok.
See related articles:
Construction underway for Orbus' expanded Ill. facility
Orbus secures future home of new manufacturing and distribution center