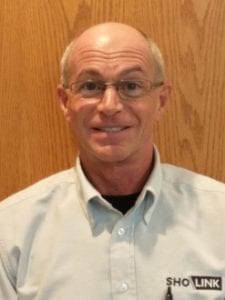 John Britton has accepted the position of Dallas City Manager for Sho-Link Incorporated.
Sho-Link Dallas is proud to announce its new City Manager, John Britton. Although Britton is a relative newcomer to the tradeshow industry, he brings decades of operations experience in IT and telecommunications. His career has included being a director, responsible for managing operations across multiple centers and states. "I will focus on developing a solid team in an effort to deliver a quality product and increase everyone's bottom line," stated Britton.
Originally from Toronto, Britton has lived in Texas for more than 20 years. During that time he has had the opportunity to be involved with the local PGA golf tournament. Britton has worked at the AT&T Stadium in Dallas and has experience with other large events.
"I am very excited John Britton has accepted the promotion to city manager." states Jim Genzano, regional manager. "John's strong background in labor management makes this a natural fit for us. He has a drive to put the customer first and his history with our organization will ensure a smooth transition."
Established as a cooperative in 1993 by an elite group of national exhibit houses, Sho-Link is a nationwide high quality I&D supplier with competent and experienced labor providing consistent service and know-how. Our focus is on managing the unexpected as a true partner in the many diversified fields of installation and dismantle that include tradeshows, museums, corporate environments, private events and retail installations.  For more information about Sho-Link, visit www.sho-link.com or call (847) 735-0640.