Tweet

Understanding the requirements and uniqueness of every U.S. convention city, Global Expo Tranz, a Las Vegas-based freight forwarder specializing in tradeshows, changed into the hands of a new leader last February.
Seeking to boost customer service to a higher level, President and Owner Karl Oleyar involved himself in the day-to-day operations of Global Expo Tranz soon after purchasing the company.
"I'm here every single day. This is my focus. When a customer has a problem with billing, it's elevated beyond a customer service specialist helping them. The customer getting a call from the owner to make sure they are satisfied is the No. 1 important thing. I tell them they are talking to the owner and let them know what I can do to make sure they are satisfied," stated Oleyar.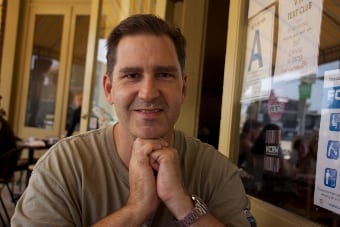 From day one, Oleyar's priority became better serving customers. Building a business with a new leader, according to Oleyar, required sharing and establishing a culture with matching values in regards to customer service.
"My priority was offering an extremely high-level of customer service and value. We all have a stake in this. It's not 'let's make money'; it's 'let's make something special'," he explained.
"I was candid with the employees about what the expectations were and let them know I value the knowledge they have. We have to change our mindsets and think about customer retention and lifetime value. People who want to be part of that can be on board, and those that didn't want to be a part of that had the opportunity to go somewhere else."
To gear up for these changes, Oleyar added new employees – specialists in tradeshows, business development and account management. He also invested in new customer relationship management software to run the company more smoothly and did away with a Voice Response Unit (VRU), an automated phone system.
"We don't have a VRU. We have a 24/7 live person who is [the customers'] representative and will answer phones right away. They don't wait in a queue; they have direct access. People want to speak with someone live who is accountable for ensuring their success," he explained. "We also handle all of the paperwork. Customers don't have to worry about logistics or anything associated with the documents required to move freight in and out."
Pleased with how Global Expo Tranz moved freight domestically, Oleyar said he believed there was more room to grow the company's international presence.
"[Expanding internationally] requires different skillsets and investments I'm willing to make. Right now, domestically, if something doesn't work well, we have the contacts. Moving internationally, we need to make those connections, so when things go wrong, we can quickly adapt," he added. "We do international shipping, but there is a whole set of training and understanding the requirements of doing freight forwarding across country borders."
To get this understanding, Oleyar went outside the company, finding specialists in international freight forwarding and business development to help educate the Global Expo Tranz employees.
"We will do internal education with online and printed documents and continual education for the representatives here. There are courses that can be taken to get certain certifications relating to customs and to gain a deeper knowledge," Oleyar stated.
Not only bettering his employees' knowledge, Oleyar is also making improvements at the company's headquarters.
"There is a long-term storage for customers to use in-between tradeshows. It is roughly 6,000 square feet. We have a company coming in to tell us how to optimize this space for more efficient move in and out as well as long-time storage," he said.
Also in the works is Oleyar's plan to work directly with more trade associations.
"It's logical to go directly to exhibitors who are members of tradeshow associations or to tradeshow management as a one-stop-shop, so everyone gets value. It'll become easier for the show manager to take care of the customer," Oleyar explained.
Prior to discovering from industry contacts that Global Expo Tranz was for sale and then finalizing the purchase in February, Oleyar held executive roles in finance, operations and sales management for gaming and software companies. Living in Las Vegas since 2004, Oleyar continues to serve as chief operating officer at Creative Electronics and Software Inc. (CES), a privately held contract manufacturer and research and development firm.
Oleyar developed his transportation background while working as senior vice president of global operations for a gaming company and managing the IGT parts distribution center in Las Vegas.
"Those companies had traffic management departments that reported to me. The transportation and logistics were a subset I saw. I knew a fair bit about transportation. I'm jumping in with both feet. I have mentors educating me who are from some of the largest transportation companies. Logistics, tradeshows and conventions — that's not anything new. I've been dealing with it for 10 years," he stated.
Global Expo Tranz isn't trying to book every LTL shipping order out there, according to Oleyar. Instead, the company's employees are honing their expertise in tradeshows and focusing on making customers' lives easier. A registered freight forwarder with the U.S. Department of Transportation, Global Expo Tranz is a member of Exhibit and Event Marketers Association (E2MA), the Better Business Bureau and the National Federation of Independent Business.