In a stunning turn of events, Matthews Studio Equipment (MSE), a 44-year-old manufacturer of industry-specialized hardware, camera and lighting support, appointed an industry veteran to its team.
Kenneth J. Emker leaves a 20-year relationship as national grip sales manager/national tradeshow manager for an established grip equipment company to become eastern regional sales manager for MSE.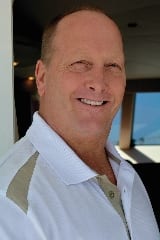 "With so much production going on the East Coast, we've long realized that MSE has been in need of a strong presence to serve this market," said Robert Kulesh, vice president of sales and marketing, MSE. "But it had to be the right person both for us and for the industry we serve. Ken Emker is that person. He not only brings 30-plus years of experience in the photography and grip world, he also has a solid understanding of what support is needed in this fast-changing world of digital production."
Emker explained several factors sold him on making this life-changing decision.
"MSE equipment is simply the 'Cadillac' of support," he said. "They have the broadest range of equipment available in the market. When I toured the Burbank facility, there were so many unique items that I want to put in new and old customers' hands – MAX, the Matthelini clamps, the new Minivator II and more. And, just as important to me and my customers is that all MSE's tools are strong, solid and made right at their home base. If someone needs something modified, I know MSE can make changes on the fly. Need a specialized support?  – MSE's trained technicians can create it especially for you.
Emker has already stepped into his new position with great excitement.
"The other thing that sold me is MSE's family oriented background," Emker added. "It's not just about how loyal they are to their employees; it's about how loyal they are to their customers. Anyone can be a sales person and take an order. But MSE has my philosophy – it doesn't end with that order. It's the follow up that counts. I'm 'old school' – I truly want to make my customers my friends. I'm, and so are the people at Matthews, there to listen – in the good times and bad. I love to hear how great something has worked, and if a problem comes up, I'm there to listen and find a way to solve it."
Based out of New Jersey, Emker's territory will cover Boston to New Orleans – with more than a few jaunts to the West Coast to keep up on the latest Matthews Studio Equipment to hit the market. One of his most important California visits is Cinegear 2014 – Jun. 5-6 in Booth 145.