The first week of August has brought several more shows that have chosen to cancel their 2021 in-person tradeshows and conferences including the New York Auto Show (scheduled for August 20-29), the North American Association of Food Equipment Manufacturers (scheduled for August 26-28 at the OCCC in Orlando), the American Association of Nurse Anesthetists Annual Congress, (scheduled for August 14-17 in Austin, Texas) Retail Industry Leaders Association's Link 2021: The Retail Supply Chain Conference co-located with RILA's Retail Asset Protection Conference (scheduled for August 17-20 in Orlando) and the American Association of Neurological Surgeons Annual Scientific Meeting (scheduled for August 21-25 in Orlando).
The second week of August has seen more shows canceling, including the the Summer Fancy Food Show which was scheduled for Sept. 27-29 in New York City, the Association for Vascular Access (AVA) which was scheduled for Sept. 16-19 in Orlando, the EMS (Emergency Medical Services) Today, the JEMS (Journal of Emergency Medical Services) Conference & Expo scheduled for Aug. 24-27 in San Antonio, and the Paralyzed Veterans of America (PVA) Healthcare Summit & Expo which was scheduled for Aug. 30-Sept. 1 at the Omni Dallas.
These are in addition to last week's cancellations of The Association of periOperative Registered Nurses' Global Surgical Conference & Expo (AORN), originally scheduled for Aug. 7-10 at the Orange County Convention Center in Orlando, (going strictly virtual) and the Military Health System Research Symposium (MHSRS), originally scheduled for Aug. 23 – 26 at the Gaylord Palms Resort and Convention Center in Kissimmee, Fla. (see ECN's coverage: https://exhibitcitynews.com/aorn-mhsrs-cancel-their-august-in-person-shows-in-orlando/
Statement from Mark Schienberg, president, New York Auto Show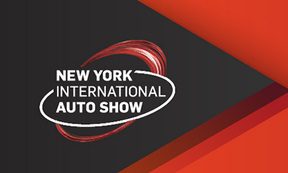 It is with great disappointment that the upcoming 2021 New York International Automobile Show at the Jacob K. Javits Convention Center has been cancelled due to the growing incidences of the Covid-19 Delta variant and the increased measures announced recently by State and local officials to stop its spread.
We are enormously appreciative of the automobile industry's tremendous response and commitment in participating in an August New York Auto Show, and especially for the overwhelming involvement in the new EV Test Fest, complete with an entire floor dedicated to electric vehicles and four indoor EV test tracks.
Eight years ago, New York decided to introduce show attendees to electric vehicles by organizing its first EV test drive. Large scale adoption of EVs back in 2013 was questionable, but the program was a success and helped pave the way for future events. Auto shows have always been an opportunity to showcase an industry on the move and the New York Show is proud to be part of that heritage.
As custodians of the 121-year-old New York Auto Show, we are committed to providing a safe environment for everyone including attendees, exhibitors, and the thousands of men and women who put the Show together. Over the past few weeks, and especially within the last few days, circumstances have changed making it more difficult to create an event at the high standard that we and our clients expect.
At the onset of planning for the August show, we were increasingly excited at the prospect of hosting the event as the number of vaccinations in New York continued to climb and mask-wearing reduced the spread in the city. All signs were positive, and the show was coming together stronger than ever, but today is a different story.
Each year, attendees rely on auto shows to help make important buying decisions, spending an average of almost five hours at the exhibition, with nearly 72 percent of those visitors indicating that they are in the market to purchase a vehicle over the next 12 months. We fully appreciate and acknowledge how important auto shows are to the automakers, retail new car and truck dealers and the public alike, and we strongly believe in the future of these valuable marketing events.
The COVID pandemic has challenged our city, the country and the entire world, but just like the automobile industry, we know that the New York Auto Show will rebound and be bigger and better than before.
We firmly believe that will be the case when the show returns to its regular spring schedule in April 2022.
Stay safe.
Statement from AANA
The health and safety of our members and staff is the AANA's number-one priority as the Annual Congress, to be held August 14-17 in Austin, Texas approaches. Travis County, Austin, is now averaging more than 365 new coronavirus cases per day, a 238 percent increase from two weeks ago, and ICU availability is critically low. Due to this dramatic surge, we have made the difficult decision to cancel our in-person Annual Congress and proceed with our Virtual Congress.
The City of Austin and Austin Public Health have released updated information, now recommending vaccinated individuals limit group sizes while unvaccinated individuals should avoid gatherings, travel, dining, and shopping.
At AANA, we were looking forward to bringing everyone back together in Austin for the in-person Congress. Despite our disappointment, we know that prioritizing the health and safety of our attendees, staff, presenters, and exhibitors is the right decision. We must avoid burdening Austin's already overstretched healthcare system with 1,500 visitors during the COVID-19 surge while ensuring your ability to care for patients and loved ones upon your return home.
Watch your email inbox in the next few days and the AANA website for the latest information on housing, refunds, and other logistics. Please visit our updated frequently asked questions page now.
We regret the impacts of this cancellation on your plans and any inconvenience this may cause. We at the AANA share your disappointment, and we will keep you informed every step of the way as we work to enhance our Virtual Congress.
Thank you for your understanding.
Steven M. Sertich, CRNA, MAE, JD, Esquire
AANA President
Statement from The LINK2021: The Retail Supply Chain Conference


After a thorough conversation with industry executives, health experts, and the conference's executive steering committee, RILA has made the difficult but necessary decision to cancel our in-person LINK2021: The Retail Supply Chain Conference in Orlando scheduled for August 17-20.
While this is disappointing for all of us who were looking forward to gathering in person again, we are confident this is the right thing to do. RILA truly has amazing members; the guidance and support we have received throughout the week as we evaluated our options and arrived at this difficult decision was nothing short of remarkable.
Frequently Asked Questions
Why is RILA cancelling this event?
In response to the continued spread of the COVID-19 outbreak and the prevalence of the Delta variant in Florida, RILA will cancel the co-located conferences – LINK2021: the Retail Supply Chain Conference. This decision reflects our commitment to providing the best educational and networking opportunities to our participants as well as to the safety and well-being of participants.
Will the Conference be rescheduled to take place later this year?
While RILA will not plan an in-person event in 2021, we are working with our Conference Steering Committee and our speakers and presenters to determine what content can be presented virtually.
What is the date of the 2022 conference, and where will it be located?
LINK2022: The Retail Supply Chain Conference will take place February 20-23, 2022 at the Gaylord Texan in Dallas, Texas.
Statement from The NAFEM Show

The NAFEM Show scheduled Aug. 26-28, Orange County Convention Center, is cancelled. Details to follow.
Statement from The AANS Show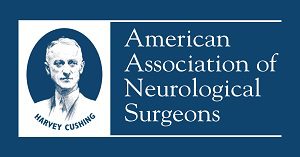 Given the latest information available, the AANS Board of Directors has made the decision to move the 2021 AANS Annual Scientific Meeting in Orlando, August 21-25, to a fully virtual format.
Although meeting in-person allows the neurosurgical community to come together face-to-face, current COVID-related health concerns have made it necessary to demonstrate the strength of the community with a more responsible and inclusive option.
Statement from the Summer Fancy Food Show: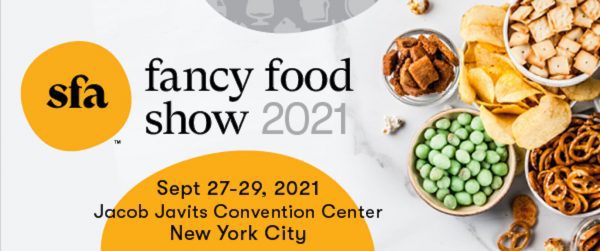 The Specialty Food Association's Fancy Food Show 2021 will not take place as planned. Given the current significant national upswing in COVID-19 cases due to the Delta variant, we believe that holding a large indoor event and protecting the general safety of all show participants will be nearly impossible.
As a result, we have unfortunately been forced to end the Come VIBE with Us Sweepstakes a few days earlier than expected. At this time, we are no longer accepting entries into the sweepstakes. Of course, all valid entries received prior to this announcement will be honored. We appreciate all those who participated! If you have any questions about the sweepstakes, please reach out to us at marketing@specialtyfood.com.
The digital component of the show, Fancy Food 24/7, will go forward and run from September 27 through October 8 online. Fancy Food 24/7 will include both domestic and international digital product showrooms along with education sessions. Direct product sales will be possible through our Infinite Aisle platform.
Registered exhibitors for Fancy Food Show 2021 will receive an email in the next five business days with additional information and refund/credit options. Attendees who paid to register for Fancy Food Show 2021 will receive a full refund by September 1, 2021. Refunds will be made directly to the payment method used to register. If you do not see your refund by then, please contact registration@specialtyfood.com.  Contact our Membership Team by email at membership@specialtyfood.com, or call us at 1 (646) 878-0301, Monday to Friday, 8:30am to 5:00pm ET (excluding holidays).
Statement from The AVA Show: 

In consideration of current events related to COVID-19 and the safety of attendees, exhibitors, speakers, staff and other external partners, the AVA Board of Directors has made the difficult decision to change the face-to-face scientific meeting, set to be in Orlando, FL, to a 
completely virtual event
.
Our conference planning staff is now pivoting to expand the current virtual event and ensure the delivery of high-quality, impactful continuing education and networking for all stakeholders.
The event date will remain September 16-19, 2021. Complete information will be coming within the next week about event details and how to transfer your in-person registration to virtual or cancel. Please watch your email and the AVA website for updates as they become available.
Sincerely,
Jocelyn Hill, AVA Board President
on behalf of the AVA Board of Directors
Statement from EMS Today, the JEMS Conference & Expo: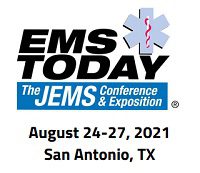 Our goal for EMS Today is to provide the EMS community a safe platform to learn and connect in person with industry peers. After evaluating conditions related to the pandemic, a face-to-face event in San Antonio is not possible at this time. Therefore, we have made the difficult decision to cancel this year's in person event scheduled August 24-27, 2021, at the Henry B. Gonzalez Convention Center in San Antonio, TX.
After speaking with many of our attendees, exhibitors and partners we know that our EMS Today community is hard at work serving their own communities, dealing with staffing shortages and travel bans. We hope taking away the live element of the event will put less of a challenge on their day to day. We will be offering EMS Today in a digital conference format and will have more details available within the next week.
Further information regarding the cancellation of EMS Today 2021 has been sent to our pre-registered attendees and exhibitors that outline next steps. If you did not receive this information please contact us at emstoday@clarionevents.com. 
Statement from the Paralyzed Veterans of America (PVA) Healthcare Summit & Expo:
Dear Colleagues,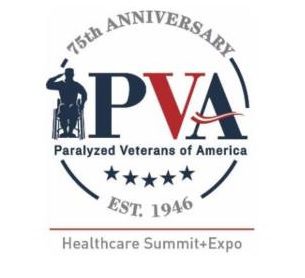 One of PVA's highest priorities is the health and safety of the members we serve, our staff, as well as everyone who engages with our organization. We are clearly aware of the challenges around the country as COVID-19 cases increase and the inevitable impact this will place on travel for our 2021 Healthcare Summit and Expo stakeholders.
Out of an abundance of caution, PVA has made the difficult decision to cancel this year's Summit. While the importance of this event cannot be overstated, the well-being of participants, staff, and guests supersedes all other considerations.
For 75 years, PVA has worked tirelessly to ensure our nation's Veterans with spinal cord injury/disease receive the best quality health care. Through our Healthcare Summit and Expo, we share the most updated and vital information, state-of-the-art research, and emerging science, which is often put to immediate use in the caring for individuals with spinal cord injury and disease such as MS, and ALS.
As the only Veterans service organization that hosts an annual health care summit to advance SCI/D care worldwide, PVA knows it can't do this alone. It's the efforts of the nearly 100 clinicians and researchers, as well as program committee members, who sign on with PVA and prepare presentations, and we sincerely appreciate their efforts.
We extend a special Thank You to all our generous sponsors for their continued commitment to PVA and our mission to change lives and build brighter futures for our nation's SCI/D community. Without their support, we couldn't hold important events, like our Healthcare Summit and Expo, year after year. PVA is grateful to Smith-Nephew, Genentech, Novartis, Permobil, Biogen, NMEDA, First Nation Group, and 3M for their Summit sponsorship.
We will be announcing plans soon for the 2022 Healthcare Summit and Expo. We look forward to getting together next year for the Summit.
Sincerely,
Charles Brown, national president & Carl Blake, executive director